Mission Statement
Bethlehem Lutheran Church is committed to making Disciples for Jesus Christ through our thoughts, words and deeds.
Vision Statement
The vision of Bethlehem Lutheran Church is to become a teaching congregation, sharing leadership in developing new and creative ways of doing rural ministry.
Map
View Larger Map
A Message from Pastor Mechler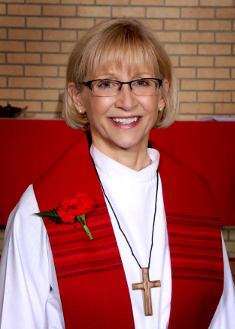 Hello! My name is Deb Mechler, and it is my privilege to serve the congregation of Bethlehem Lutheran Church in Royal, Iowa as their pastor. We are located in a small town in northwest Iowa, where the corn grows tall and the people are friendly and generous. We would love to invite you to worship with us any Sunday morning at 9:30 a.m. and stay for coffee afterward.

Bethlehem is truly a family church, with deep roots but also a desire to welcome you as "one of us!" We take our mission seriously—to make disciples for Jesus Christ in our thoughts, words and deeds. Let us show you how we do that for children, teens and adults in a variety of ways. Maybe you can help us do it better! Come on over and give us a try.


St Luke Lutheran Home
Bethlehem is a member congregation of St. Luke Homes and Services, a private Lutheran care community for the elderly, from independent living to assisted living and acute care.

Visit this link to St Luke Lutheran Home.